You've built a solid business. We provide the capital, experience, and guidance to unlock its exponential growth. 
What are you doing to break through the grind and grow your business?
We work with successful companies that are not reaching their full potential for scale. We partner with founders, owners, executives, and teams to create a high-performance culture with world class leadership, productive go-to-market strategies, customer-focused sales, data-driven operations, and scalable business systems.
We're a team of seasoned professionals, who have started businesses, navigated challenges and led companies to successful exits. Together, we can reach your company's highest potential.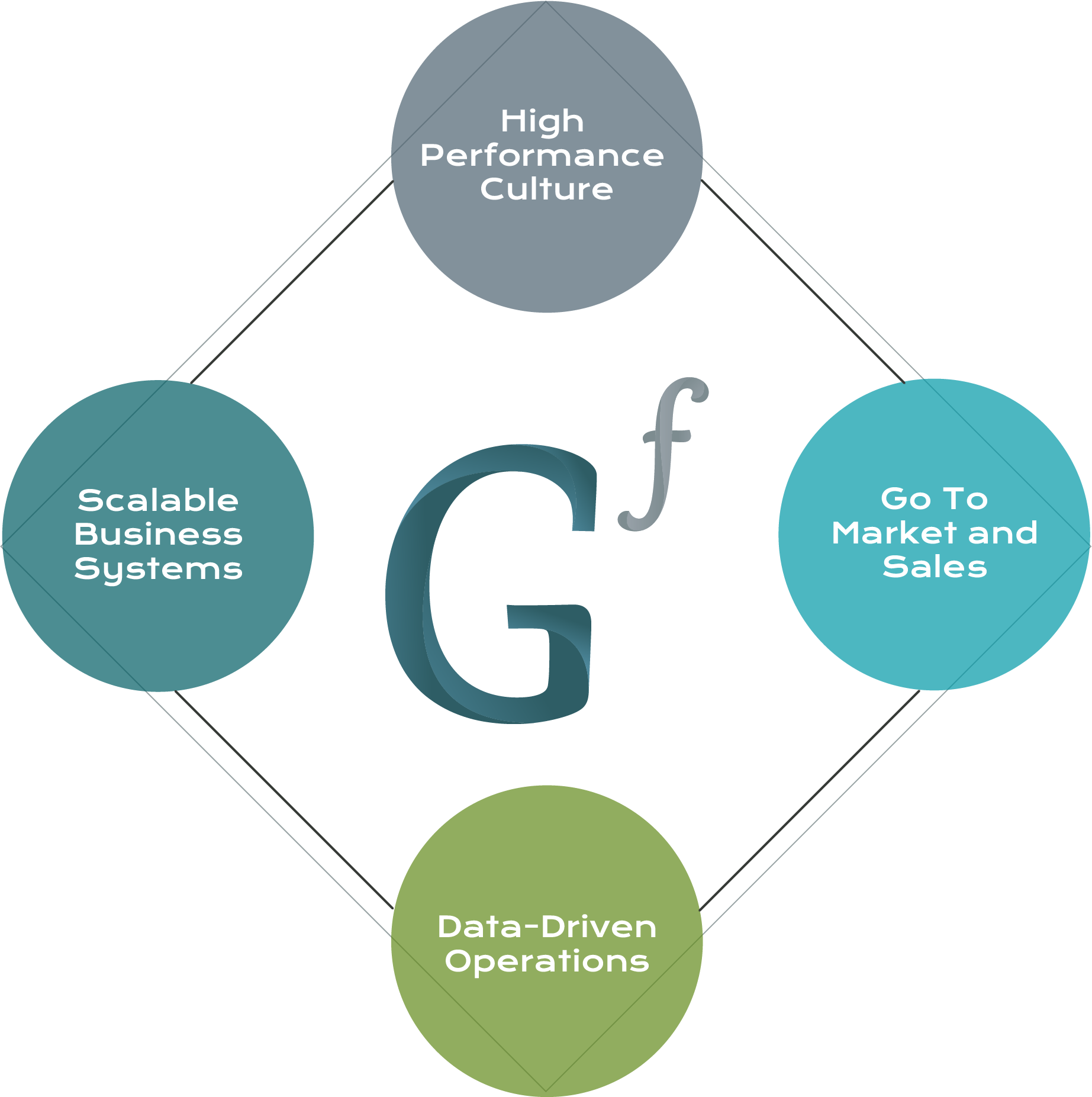 High-Performance cultures built on trust, empowerment, talent acquisition, commitment to mission, vision, values, and leadership. 
Go-to-market strategies and sales strategies that build a strong brand and address the customer in every conversation.
Data-driven operations based on proven processes, operations roadmaps and continuous measurement.

Scalable business systems that provide a foundation with modern accounting and finance, and state-of-the-art IT. 
We invest in companies that have the potential for growth but haven't yet reached scale due to internal and external barriers.  Our companies are successful businesses with a unique product or service, and a large addressable market. But they are continually stuck in the "Grind".  Our companies are ready and willing to make the changes necessary to develop scalable systems and processes that will take them to the next level. We give founders and owners an opportunity to escape the grind of keeping customers, employees, and partners happy while continuing to participate in the growth of their company.
To transcend these barriers, leaders must be able to adopt new thinking that can enable the company to scale.